Archery Summit Classic Willamette Valley Wine Gift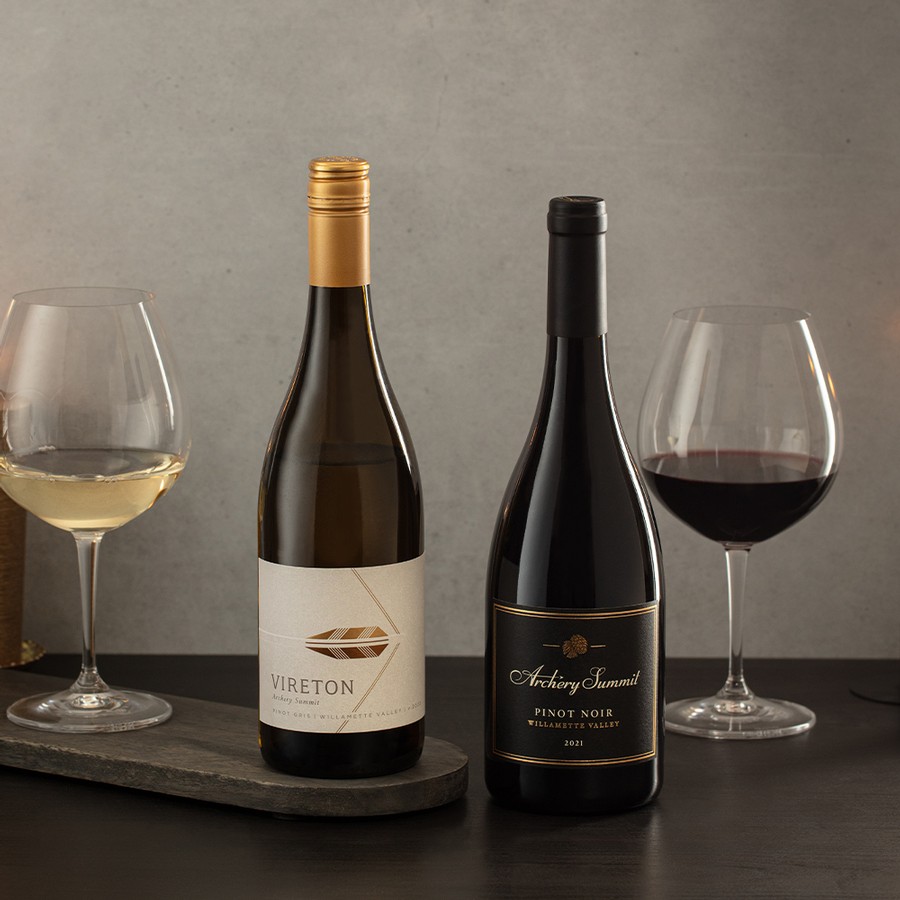 Ground Shipping Included*
This introduction to the wines of Archery Summit includes one bottle each of our perennial fan favorites, beautifully displayed in an elegant gift box.

2021 Willamette Valley Pinot Noir
Leading the way is cinnamon spice on the nose, this wine boldly blends a pair of unique Willamette Valley sub-appellations under a single cork. Its presence is immediately felt in the form of a perfume-driven and penetrating aroma of fennel, mulberry, and dried anise. On the palate, the Pinot Noir is graceful, with an abundance of strawberry and wild, dried huckleberry notes. Fusing the elegance of the Willamette Valley, the focused tannins of the Eola-Amity Hills, and the generosity of Marsh Vineyard, this wine epitomizes the spirit of the valley.

2022 Vireton Pinot Gris
This wine bursts from the glass, with zesty grapefruit followed by fresh and floral aromatics. The juicy acidity plays a major role, bringing balance to the wine and perfectly offsetting the salinity. Combining ripe orchard fruit and a touch of sea breeze, the 2022 Vireton Pinot Gris is crisp, lively, and tremendously refreshing.
*Ground shipping included to most states.