2017 Pine Ridge Vineyards Malbec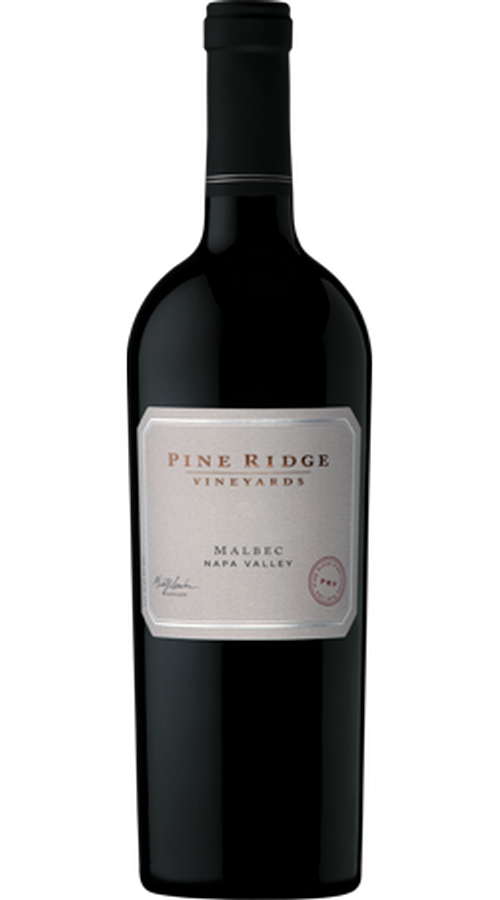 Malbec is one of the five great Bordeaux varieties commonly blended with Right Bank wines, and has become the darling of Argentina. We have Malbec planted in four of our estate vineyards and have historically blended it into our Cabernet Sauvignons. A rare offering, we are pleased to release our 2017 Malbec.
The thick skin of Malbec grapes yields wine with a beautiful, nearly opaque, deep purple-red color. The wine shows signature aromas and flavors of dark fruit, raspberry, mocha, and tobacco. Full-bodied with moderate tannins, it is enjoyable by the glass or with food.