2017 Pine Ridge Vineyards Tessitura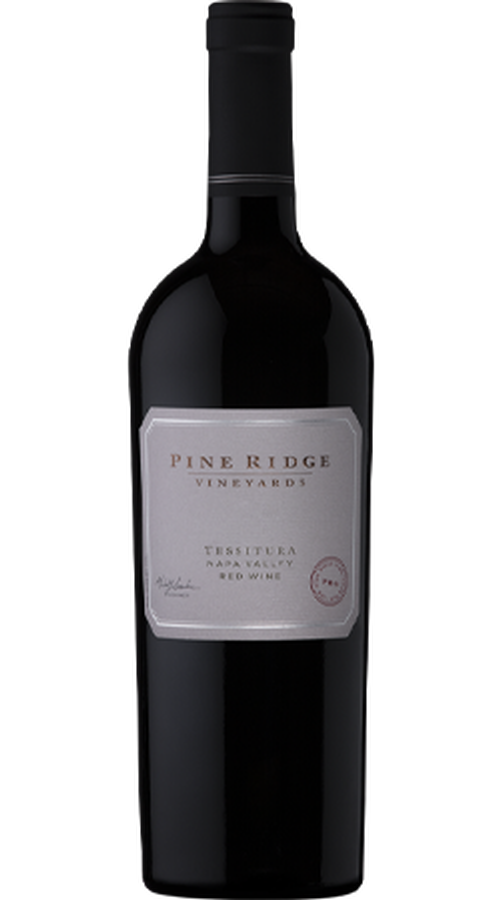 Limited Availability: please email website@pineridgewine.com for availability.
Tessitura, Italian for texture, perfectly describes the sumptuous texture of this wine. The 2017 Tessitura represents the range of terroir expression across our estate vineyards in Napa Valley. We selected vine-lots of Bordeaux-heritage grapes grown in various soils, mesoclimates and exposures, and then carefully made the wine so, when blended, they create Tessitura's layers of rich, complex aromas and flavors, and silky textures.
Brilliant ruby color in hue, our 2017 Tessitura opens with profuse aromas of cherry and cassis, with intriguing hints of sage, espresso bean and baking spices. The elegant, silky texture envelopes the bright red and dark fruit flavors on the palate. Lively acidity and supple tannins structure the wine and carry the plush flavors through a long, smooth finish. Beautifully balanced, this wine can complement many dishes, including roasted salmon, Moroccan braised lamb and truffle risotto.