2020 Chamisal Vineyards Morrito Pinot Noir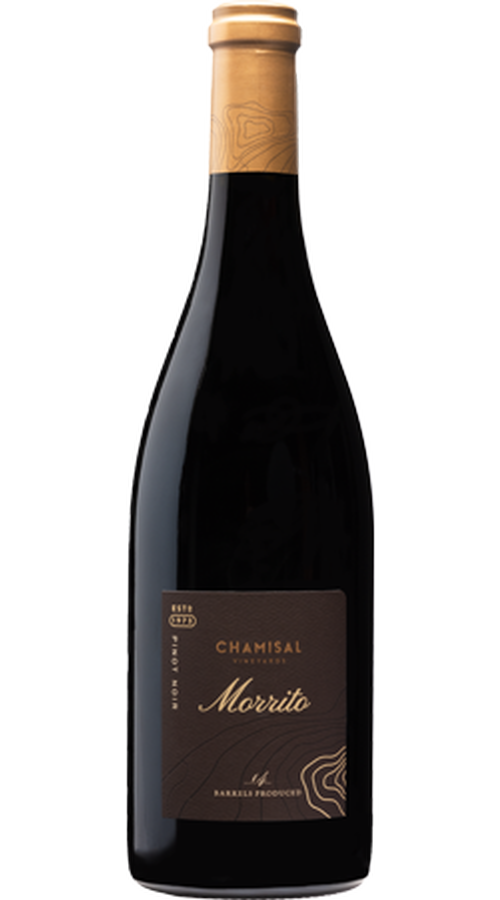 Planted on a south-west facing slope from our Southern hilltop vineyard site, Morrito has consistently outperformed other Pinot Noir blocks on the estate. Morrito Hill's soils are different in that they contain an abundance of calcareous rock and are referred to as the "Chamise shaly loam soil series". Morrito is one of the first Pinot Noir blocks harvested and has been our most limited and sought after Pinot Noir since its inception in 2003.

This rich crimson wine opens with expressive aromas of petrichor, rose petals and rich red fruits that entice the senses. Your first sip brings supple notes of tart cherry, mushroom and cranberry finishing with luscious, firm and elegant tannin. A vibrant finish making you want to savor every sip.