Archery Summit Classic Willamette Valley Wine Gift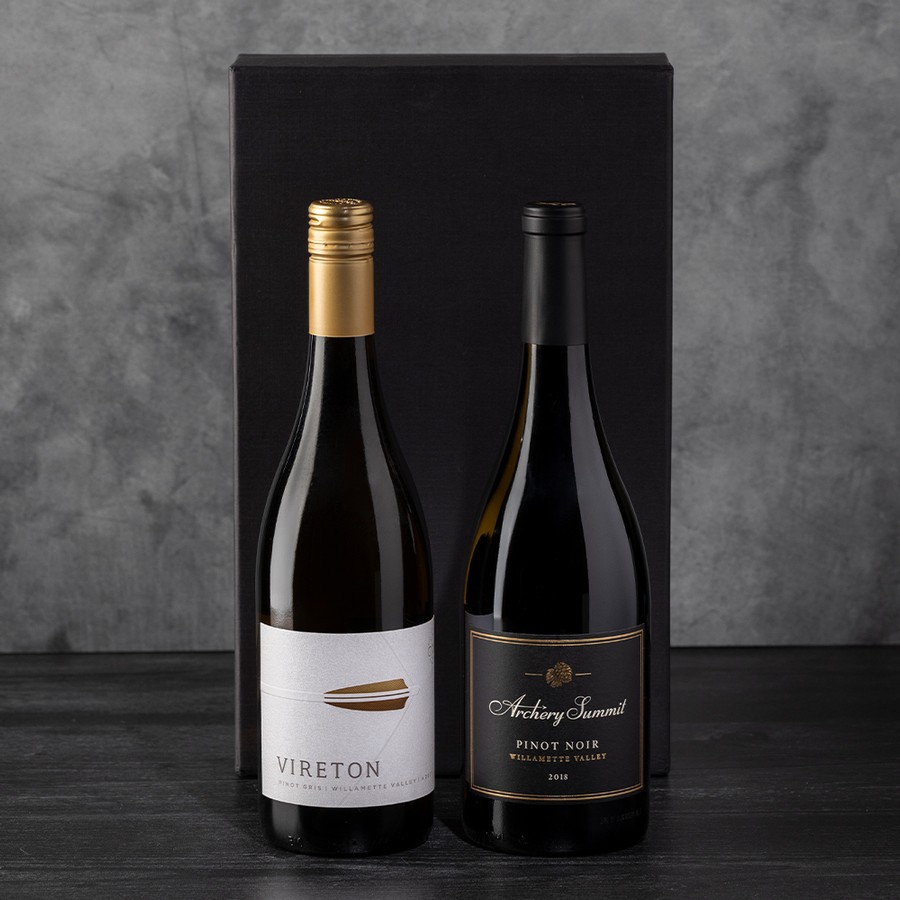 Ground Shipping Included*
This introduction to the wines of Archery Summit includes one bottle each of our perennial fan favorites, beautifully displayed in an elegant gift box.

2018 Willamette Valley Pinot Noir
Fiercely aromatic, this wine boldly blends a pair of unique Willamette Valley sub appellations under a single cork. Its presence is immediately felt in the form of a perfume-driven and penetrating aroma of fennel, mulberry, and dried anise. On the palate, the Pinot Noir is firm and vivid, with an abundance of bramble and wild huckleberry notes.

2021 Vireton Pinot Gris
Wildly approachable, the Vireton Pinot Gris touts bright citrus notes, a clean minerality, and a playful acidity. Dried flowers and citrus zest fill out the nose while the palate reminds of fresh pear, kiwi, and lime. The Willamette Valley has a longstanding reputation for turning out dry yet character-driven Pinot Gris and this wine echoes that movement.
*Ground shipping included offer excludes orders to AK, HI, NJ & PR.