2022 Malene Camp 4 Vineyard Rosé of Carignan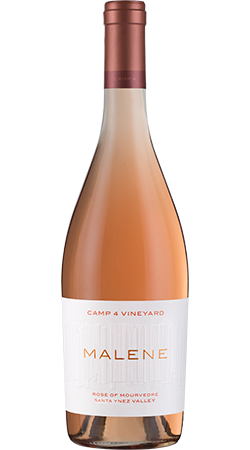 When Life hands you Carignan, you make a spectacular rosé! We were expecting to receive Mourvèdre from a vineyard in Santa Ynez, but much to our surprise, they sent us Carignan. The grapes looked so similar that we didn't even realize the mix-up, but we saw the potential for something truly magical. We put our skills to the test and created a deliciously available and forward rosé of Carignan. This wine is a little riper and rounder than our other roses, but it is oh-so-pleasing to the palate.
This elegant rosé presents itself with a captivating pale salmon hue, reminiscent of a sunny afternoon with its vibrant and refreshing profile. On the nose, it delights with a lively bouquet of melon rind, white peach, and cantaloupe, evoking a sense of freshness and playfulness. The palate is greeted with bright and zesty acidity, which beautifully complements the delicate fruit flavors.
Wine Specs
Appellation
Central Coast