Chamisal Vineyards San Luis Obispo Coast Reds 6-Bottle Collection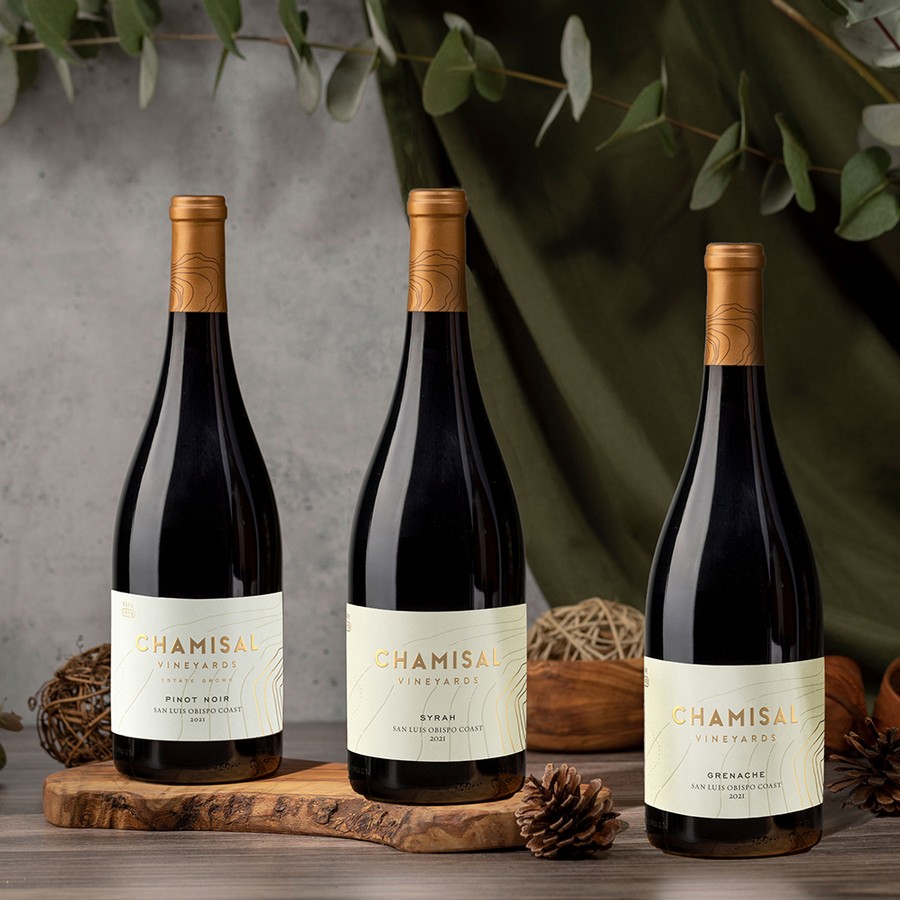 Ground Shipping Included*
Perfect for gifting and hosting - this Chamisal 6-bottle collection includes two bottles each of the following wines:
2021 San Luis Obispo Coast Grenache
This wine shines with a beautiful ruby hue and coral rim. The wine opens with intense aromas of dark blueberry, black cherry, dried herbs and black pepper. On the mouth, ripe dark fruit dominates the palate with a lively orange rind finish.

2021 San Luis Obispo Coast Syrah
Our Syrah showcases tantalizing notes of dark fruit, black pepper, and herbs, creating a bright and lively profile accompanied by a pleasant acidity. Its smooth and silky tannins lead to a graceful finish.

2021 San Luis Obispo Coast Pinot Noir
Notes of violets, ripe red fruits and hints of strawberry rhubarb. Hints of white pepper and subtle savory spices offer up an added layer of complexity accompanied by a firm tannin and lush texture creating an elegant finish.
*Ground shipping included to most states.