Pine Ridge Vineyards 2021 Napa Valley Cabernet Sauvignon 6-Bottle Collection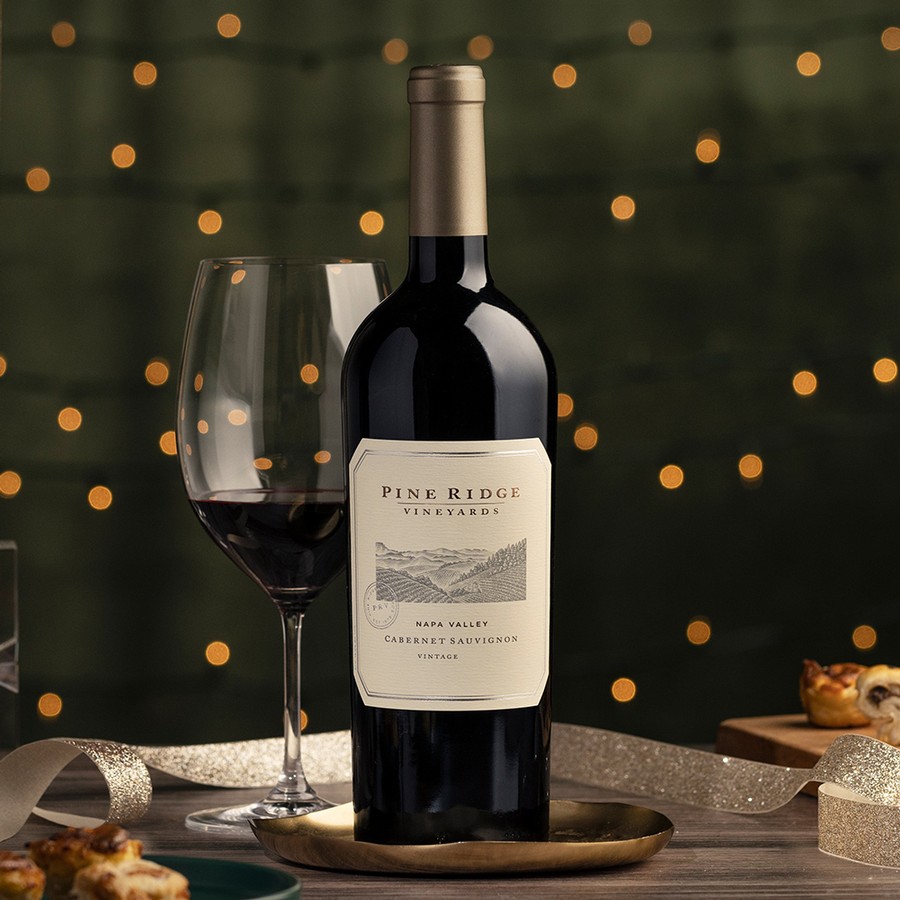 Ground Shipping Included*
This collection includes 6 bottles of our 2021 Napa Valley Cabernet Sauvignon.
2021 Napa Valley Cabernet Sauvignon
While admiring the cranberry red hue, forward fruit aromatics of black cherry and cassis begin to make your mouth water before the first sip! On the palate, juicy notes of blueberry compote and cherry cordial meld seamlessly with hints of cinnamon and cream soda. The wine methodically transitions from the bright, round entry through the viscous midpalate and onto a broad-shouldered finish. This is where hints of clove, graham cracker and toasted marshmallow are juxtaposed with those of dark roast coffee and Bing cherry. This wine can be enjoyed now but will benefit from another 10 to 20 years of bottle age.It pairs beautifully with a vegetarian chili and cornbread slathered in a generous helping of sweet cream butter.
*Ground shipping included to most states.